Lightweight Age, Intelligent Manufacturing
As the automotive industry moves toward smart, lightweight and low-carbon energy-saving trends, automotive intelligent manufacturing has become a new direction for the industry. The automotive stamping industry faces enormous challenges and new opportunities. Since 2015, Automotive Stamping Congress (ASC) has successfully hold 3 years. The 4th Automotive Stamping Congress will be held in Chongqing on November 15-16, 2018. The scale of this forum will be further expanded. It is expected that the number of participants will reach 300, which will inject new vitality into the stamping industry.
With the theme of 'Lightweight Age, Intelligent Manufacturing', this forum will invite more experts from OEMs, parts and materials companies, equipment and automation companies and research institute and universities to focus on OEMs' intelligent manufacturing trend, hot stamping technology, lightweight trend and smart mold, stamping automation and smart factory, analyze comprehensively the automotive stamping industry and explore new materials, new technologies and new markets, thus guiding the stamping industry to change from traditional to intelligent mode.
Lightweight Age, Intelligent Manufacturing
Chief Media Partner

Strategic Media Partners



The latest research progress, problems and countermeasures of hot stamping
Stamping forming technology for Audi's all-aluminum body
OEM's Industry 4.0 technology application and intelligent production strategy
High-strength steel hot stamping production line and hot stamping technology
New energy vehicle stamping process and application of new materials in lightweight body
Technical progress of hot stamping forming furnace
Aluminum alloy hot stamping forming process
The improvement of hot stamping forming parts quality and function
Application of tool steel in hot stamping
Technical solution of partial heating process in tailored zone
Optimize mold design to improve stamping part quality and process efficiency
Development and research of aluminum plate body mold
Application of Simulation Technology in smart mold
Development and Application of Surface Treatment Technology for Automotive Stamping Dies
Thermoforming mold technology development and application
Domestic full servo high speed automatic press line technology
BYD automated press line production technology
Discussion on the overall solution of digital and intelligent workshop
Hydroforming process and technology development
Stamping part size precision control and rebound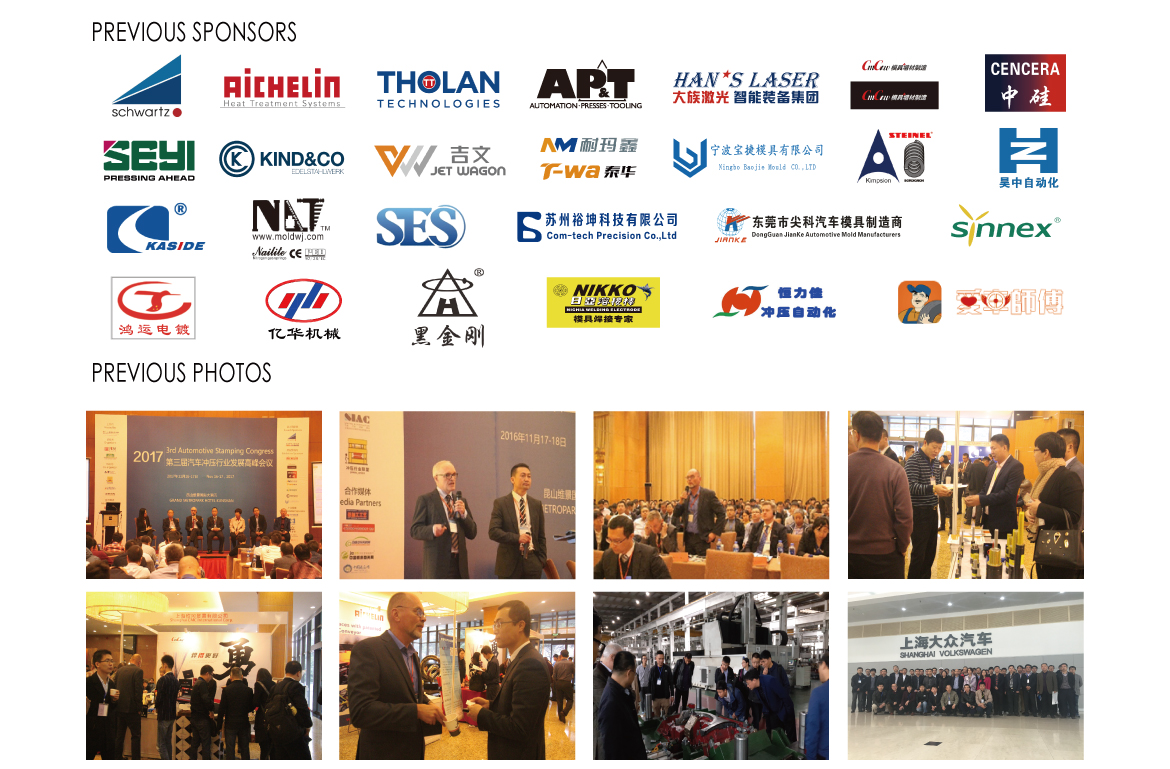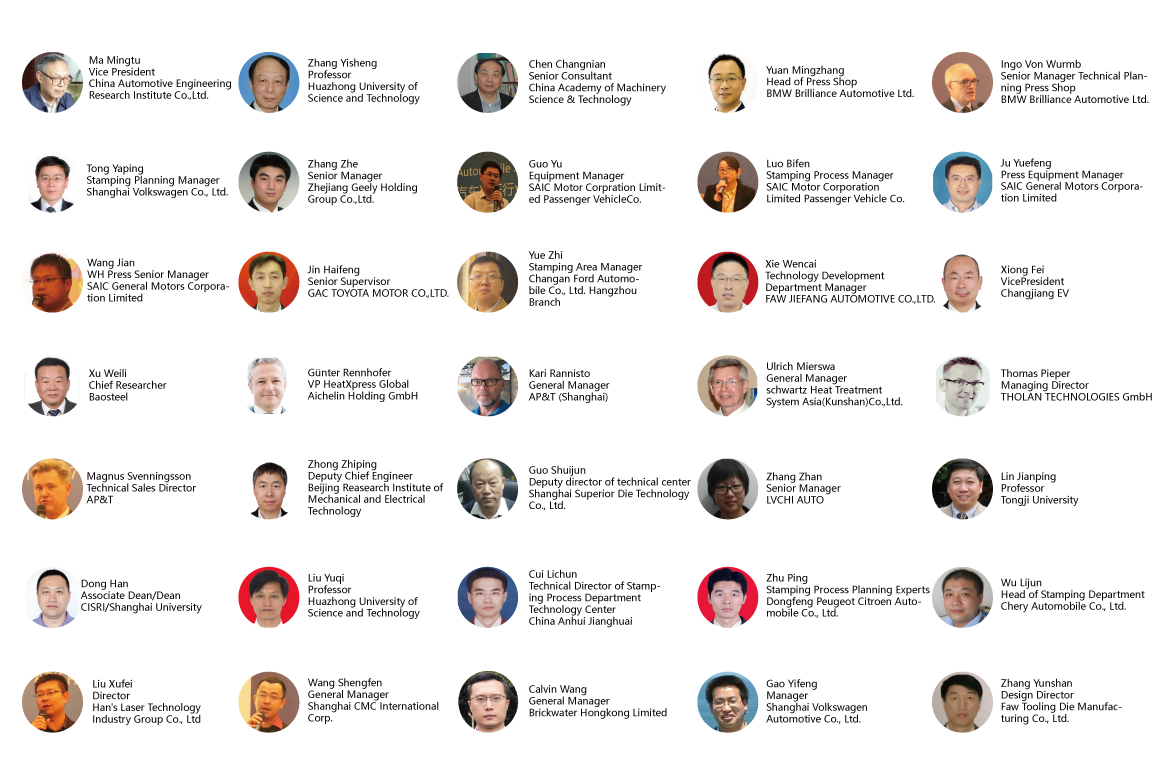 | | |
| --- | --- |
| PART OF PREVIOUS PARTICIPATING ENTERPRISES | |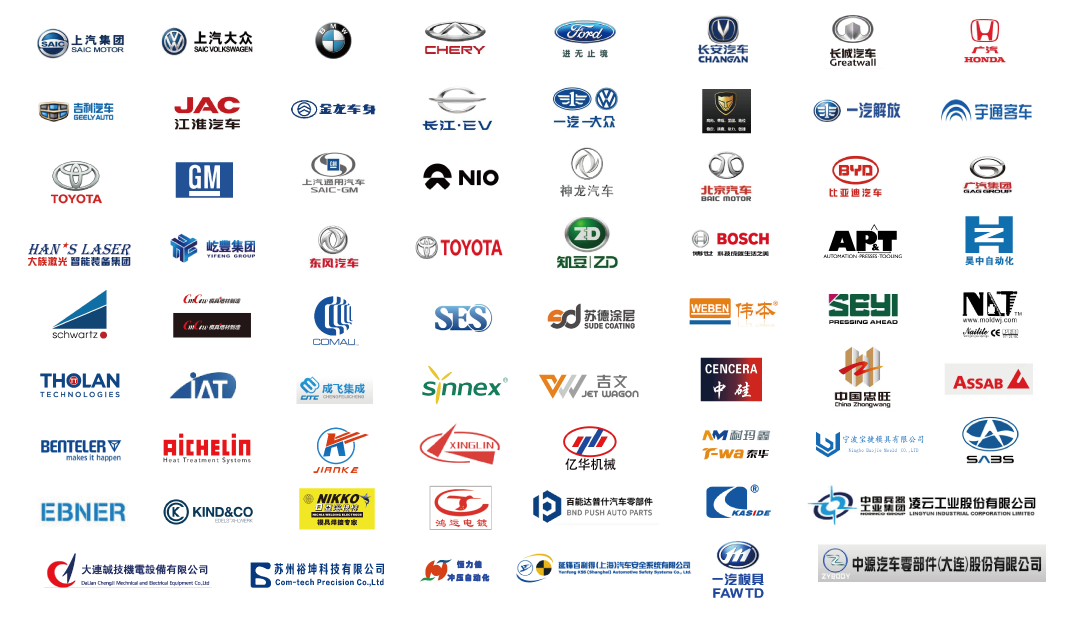 PARTNERSHIP
If you like to expand your market on the conference, you could apply for our sponsorship plan:

Drive home your message - limited speaking slots available

Showcase your solution and services with an exhibition booth

Long term branding with delegate documentations

Premium branding opportunities to provide significant market exposure Contact us now as exhibition spaces are strictly limited and will be allocated on a first come first serve basis.
| | | |
| --- | --- | --- |
| CONTACT US | REGISTER ONLINE | |
Shanghai Office
Address: Room 518, Zi Kun Technology Park, No. 5018 Hutai Road, Baoshan District, Shanghai City, 201900, PRC
Tel:86 021-60719029
Mobile:86 13761167157 (Mr.Zhang)
Fax:86 21-60719028
Email:will.zhang@shbanghe.com.cn

沪ICP备14020655号-1 ©2015 shbanghe.com.cn ALL RIGHTS RESERVED.